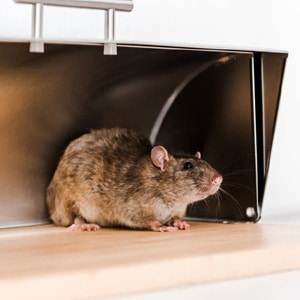 Exterior Rodent Control
Rodents occupying your living space are more than just a nuisance. They cause damage to the property by penetrating the outside of your residence and can even gnaw through electrical wires causing significant concerns for the homeowner's safety. More importantly, they can contaminate stored food and are disease carriers spreading diseases like the plague, typhus, salmonellosis, rat-bite fever, and Hantavirus, to name a few.
Also, see Rodent Pest Extermination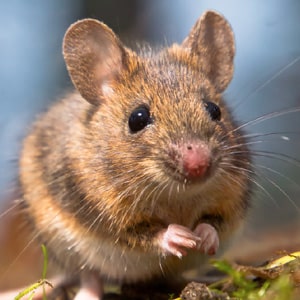 Our Two-Pronged Approach
Rodent control can be complex, and the trained experts at Apex know to eliminate the problem and keep your home rodent free! At Apex, we believe in a two-pronged approach: eliminate the nesting inside your residence at keep them from entering from the outside in the first place. The first approach is handled through several techniques when you arrange for a one-time or ongoing service.
The second approach is accomplished through our Exterior Rodent Control prevention plan. Our Exterior Rodent Control prevention plan is an add-on service that involves technicians placing tamper-resistant, baited landscape rocks around your residence. These stations are designed to look like rocks (not the clunky, black boxes competitors choose) to keep the outside of your home looking beautiful. Our technicians also perform thorough inspections, sealing minor penetrations in the lower levels of your home.
All treatments are 100% GUARANTEED! If you are not happy for any reason, Apex will make it right.
Services to Accompany your Ongoing Program