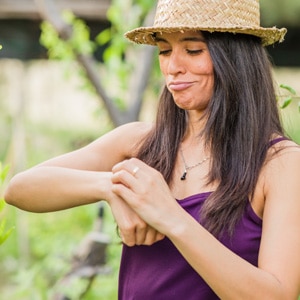 Mosquito Prevention
As the weather breaks, we look forward to getting outside and enjoying gatherings with family and friends. These gatherings are often interrupted by those bothersome mosquitoes! Not only are they pesky, but a bite can also potentially inflict diseases such as West Nile Virus, Zika Virus, Malaria, and Heartworms not to mention those itchy bumps left behind!
Call the Apex Mosquito Team at 1-800-MUG-A-BUG today to protect your loved ones and take back your backyard!
Our trained experts and innovative solutions will provide a barrier around your home to suppress these pesky insects. Although this preventative service can begin at any time in the warmer months, we recommend starting in April with an application every 21 days through October for maximum control.
All treatments are 100% GUARANTEED! If you are not happy for any reason, Apex will make it right.
Services to Accompany your Ongoing Program