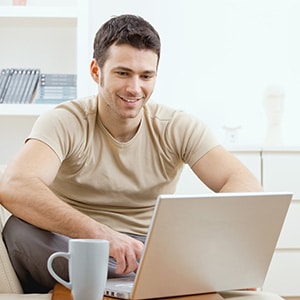 INSECT PROBLEMS
WE COMMONLY TREAT
Effective Pest Control Extermination Services in Aurora, OH, and the surrounding areas.
Living in Aurora, Ohio, residents and business owners often face a common challenge – pests. Whether it's ants, bees, spiders, fleas, ticks, rodents, bed bugs, mosquitoes, roaches, termites, or any other pesky invaders, it's essential to have a reliable pest control exterminator by your side. At Apex Pest Control, we know the importance of maintaining a pest-free living space. We provide comprehensive pest control solutions to meet your specific needs. For example, see Stinging insect control, Flea and tick prevention, Mosquito Prevention, and Rodent control to name a few.
Professional Expertise:
With years of experience in the industry, our pest control experts have the knowledge and tools to handle any pest issue effectively. Moreover, we are well-versed in the habits and behaviors of various pests commonly found in Aurora, enabling us to develop targeted strategies for their eradication. Furthermore, our technicians undergo regular training in the latest advancements in pest control techniques, ensuring that we consistently provide the highest quality services to our customers.
Customized Approach:
At Apex Pest Control, we understand that every pest problem is unique. In other words, a one-size-fits-all approach yields only a partial result. Therefore we take the time to assess your specific situation, identify the type of pest infestation, and customize our treatment plans accordingly. Our comprehensive inspection process allows us to determine the extent of the problem and develop a tailored strategy to effectively eliminate pests from your home or business premises.
Wide Range of Pest Control Services:
We have many solutions to address our customers' diverse pest control needs in Aurora. Whether you're dealing with a persistent ant colony, wasp nest, spider infestation, flea and tick problem, rodent intrusion, bed bug nightmare, mosquito annoyance, roach invasion, or termite damage, our experts are skilled in handling them all. Above all, no matter the complexity of the challenge, we are committed to providing efficient and long-lasting solutions that ensure your peace of mind.
Safe and Environmentally Friendly Solutions:
At Apex Pest Control, we prioritize the health and safety of our customers and the environment. Our pest control methods minimize potential risks to humans, pets, and non-targeted wildlife. Specifcally, we employ integrated pest management techniques, combining prevention, inspection, and targeted treatments to reduce the need for excessive chemical application. When pesticides are necessary, we use eco-friendly products approved by regulatory authorities, ensuring your property remains safe and toxin-free.
Exceptional Customer Service:
Customer satisfaction is at the heart of our mission. Above all, we are committed to providing prompt and courteous service, ensuring all your questions and concerns are answered. Moreover, our friendly and knowledgeable team will guide you through the process, explaining each step and offering valuable advice on preventing future pest infestations. We strive to build strong customer relationships based on trust, reliability, and exceptional customer service.
About Apex Pest Control
Apex Pest Control is the name you can trust regarding pest control extermination services in Aurora. With our expertise, customized approach, wide range of services, and commitment to safety, we are dedicated to eliminating pests from your property and restoring comfort to your home or business.
Our family-owned company is genuinely dedicated to providing exceptional service at affordable prices. Moreover, we constantly communicate with you so that you know what to expect from our service. Furthermore, we adhere to higher standards in the industry and will always be accountable to you, our customers.
Above all, we provide a customized treatment program tailored to your needs; your satisfaction is our ultimate goal! Do you need fast service? No problem because our service area coverage extends to Cleveland, Columbus, Akron, Dayton, and other Ohio regions. Please read our reviews on Google My Business and find us on Facebook.
Also, see Pest Control Bay Village, OH
All treatments are 100% GUARANTEED!
If you are not happy for any reason, Apex will make it right.
Ongoing Pest Control Service to keep your Aurora, OH home and business Pest Free All Year Long
Apex Pest Control tailors a service program specifically for you to prevent unwanted pests in or outside your home. This plan is performed on a monthly, every-other-month, or quarterly basis. Once enrolled, you are covered for a wide range of pests, avoiding paying higher one-time treatment rates each time a pest outbreak occurs.
One-Time Service Program in Aurora, OH
Apex Pest Control offers residential customers protection against a wide variety of pests, including ants, bees, birds, centipedes, clover mites, cockroaches, earwigs, fleas, ladybugs, mice, millipedes, rats, silverfish, sowbugs, spiders, springtails, stored product pests, and termites—to name just a few. This option is perfect for homeowners who have a first- time pest occurrence and need a fast solution to their sudden infestation.
Our knowledgeable staff can, in most instances, diagnose your problem, explain the treatment procedure, and provide you with a quote while on the phone with you. Our one-time services come with the Apex "Pest-Free" guarantee period, giving peace of mind should your problem reappear. Now that is service!! Also, see Residential Commercial Ant Control.
Stinging Insect Control Aurora, OH
The United States has its fair share of stinging insects, including bees, wasps, yellow jackets, and hornets. These pests can be annoying, preventing you from enjoying the outside during the warmer months.
They can also be quite troublesome if you are allergic to them. Their presence threatens your family and pets and complicates enjoying your garden or patio. Fortunately, Apex professional stinging insect control services specializing in stinging insect control can provide practical solutions to ensure your safety and peace of mind.
Superior Bee Control Aurora, OH
Apex has developed a premium service for superior bee control so that you can take over your outdoor living space. This service provides precise placement of control products to various cracks and nesting sights on the home's exterior. This service starts when the weather breaks in the Spring and can be performed during any warm months.
This will prevent stinging insects from nesting in the first place or eliminate ones already present. The warranty on this premium service extends from when the treatment is performed to the first frost at the beginning of the winter season. Apex will return free of charge to correct any problems during this period if they should arise.
Mosquito Prevention Aurora, OH
As the weather breaks, we look forward to getting outside and enjoying gatherings with family and friends. These gatherings are often interrupted by those bothersome mosquitoes! Not only are they pesky, but a bite can also potentially inflict diseases such as West Nile Virus, Zika Virus, Malaria, and Heartworms, not to mention those itchy bumps left behind!
Call the Apex Mosquito Team at 1-800-MUG-A-BUG today to protect your loved ones and reclaim your backyard! Our trained experts and innovative solutions will provide a barrier around your home to suppress these pesky insects. Although this preventative service can begin any time in the warmer months, we recommend starting in April with an application every 21 days through October for maximum mosquito control in Ohio.
Flea & Tick Prevention Aurora, OH
All of us enjoy the outdoors after being cooped up all winter. We enjoy hiking, camping, nature walks, and frolicking with our furry friends in our backyards. Fleas and Ticks enjoy these same areas. These little bloodsuckers are waiting to latch on and travel home with you.
A tick bite can inflict serious harm, including diseases like Lyme Disease, Rocky Mountain Spotted Fever, Heartland Virus, and Babesiosis. A flea carries pathogens that can cause human diseases such as Plague, Flea-Borne (murine) Typhus, Cat Scratch Disease, and Tapeworms. Contact Apex for Flea and Tick Prevention in Ohio.
Exterior Rodent Control Aurora, OH
Rodents occupying your living space are more than just a nuisance. They cause damage to the property by penetrating the outside of your residence and can even gnaw through electrical wires causing significant concerns for the homeowner's safety. More importantly, they can contaminate stored food and are disease carriers spreading diseases like the plague, typhus, salmonellosis, rat-bite fever, and Hantavirus, to name a few. Call Apex for superior Exterior Rodent Control in Ohio. Also, see Rodent Pest Extermination
Eco-Friendly Pest Control Aurora, OH
Apex recognizes that many people are ecologically conscious. With this in mind, we developed our eco-friendly program to provide an environmentally responsible way to protect your home, family, and the environment from unwanted pests. The proper combination of products and implementation of integrated pest management protocols ensures a eco-friendly pest-free home 365 days a year!
Commercial Pest Control Aurora, OH
Apex provides commercial pest control throughout the Ohio market. We also have established partnerships in surrounding states and nationwide should your facility reside outside Ohio. Our Apex Techs take pride in utilizing the latest technology and treatment techniques in the commercial pest control industry to provide our clients with quick, efficient, and cost-effective service.
We offer a unique, layered approach to your account. From office support staff to our team of dedicated account managers to our quality assurance department to your individual Apex Tech, you can be assured that your facility is getting the best pest control service in the industry. We're there when you need us and even when you don't!
Commercial Pest Control Audits Aurora, OH – Auditing Services
Requirements for the various auditing organizations are continually evolving. Staying compliant can be a daunting task, especially when it comes to your pest control program. Pest Control is a significant component of your audit, and low scoring can result in failing scores, impacting business operations and customer relationships.
Pest Control Audit Standards Experts Aurora, OH
Apex knows what you need whether your pest audit is unannounced or planned, vendor or third party. Our team has extensive experience in successfully navigating all audit standards and will customize a pest prevention program to exceed these requirements for the unique operations of your business. Our program will exceed the needs of AIB, SQF, BRC, Primus, NSF, and Organic Certified programs, among others. We will even be onsite during your audit to field any technical questions.